Federal Government of Somalia is concerned by Human Rights Watch allegations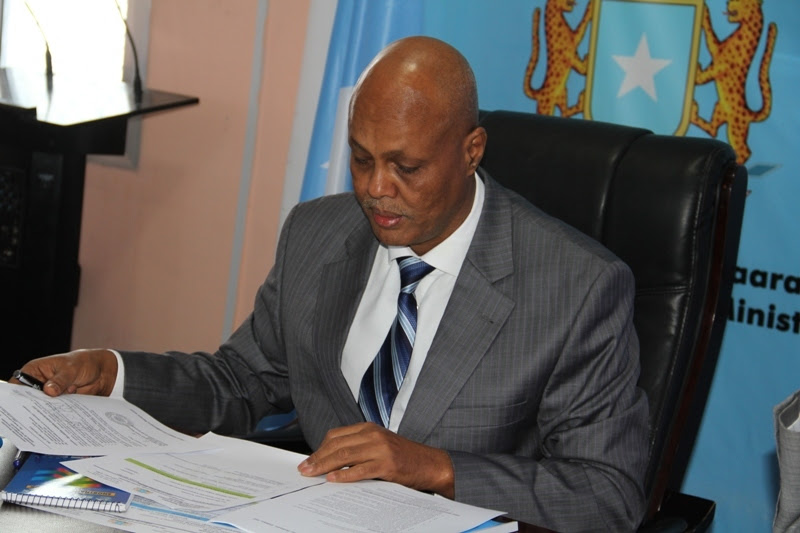 Mogadishu, 09 September, 2014 — The Prime Minister of the Federal Government of Somalia H.E Abdiweli Sheikh Ahmed notes with concern the grave allegations of sexual exploitation made by Human Rights Watch in their report on the conduct of AMISOM peacekeepers.
The government condemns all forms of abuse against the Somali people and remains committed to ensuring perpetrators of any crime against its civilians are brought to justice.
The government will lead a rigorous and prompt investigation into the allegations with all stakeholders and necessary action will be taken as required. Respect for human rights and protection of the most vulnerable communities, especially women and children remains a key pillar of peace support operations and uniformed personnel must maintain the highest levels of integrity and discipline at all times.
The Somali government continues to engage with AMISOM and its troop contributing countries on the conduct of soldiers and will assert its rightful role in the supervision of investigative procedures and establishment of effective frameworks that govern engagement with civilians.
"Somalis deserve a life free from terror and indignity; all partners must remain committed to this aspiration and we welcome all stakeholders to play their implementation, oversight and watchdog roles," said Prime Minister Abdiweli while reiterating the government's commitment to an objective, fair and just process in dealing with the allegations.
-END-
Communications Department 
Office of the Prime Minister 
Email: media@opm.gov.so 
Twitter: @PMOCOMMS